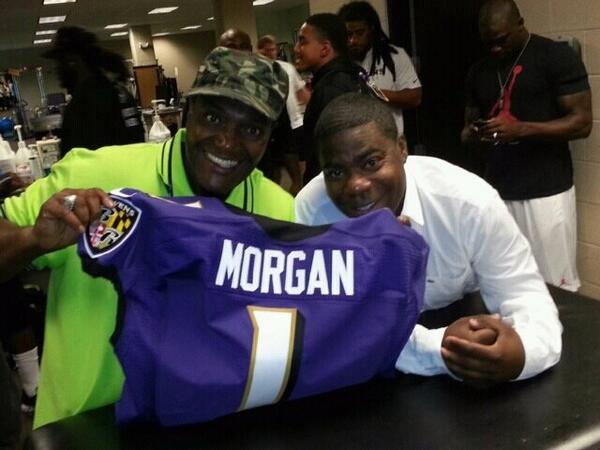 Comedian-Actor Tracy Morgan was listed in critical condition following a car accident on the New Jersey Turnpike this past weekend.
A Georgia truck driver has been charged in connection with the wreck on the New Jersey Turnpike that left 63-year-old James McNair (a.k.a Jimmy Mack) dead and three other people besides Morgan injured.  The wreck occurred at about 1 a.m. ET on Saturday on the turnpike in Mercer County, New Jersey State Police said in a statement.
Sgt. Gregory Williams said in a statement,
"NJSP says the driver of the tractor-trailer failed to observe slow-moving traffic ahead. "At the last-minute, he swerved to try to avoid the Mercedes limo bus but struck it from behind, forcing the limo to rotate and overturn."
Four other vehicles were involved in the crash; no injuries to the people in those vehicles have been reported. Police do not believe alcohol played a role in the accident, but further investigation into possible causes is ongoing.
The driver, later identified as Kevin Roper, 35, of Jonesboro, has been charged with one count of death by auto and four counts of assault by auto after the tractor-trailer he was driving caused the crash into the limo bus carrying the comedian and other passengers.
Morgan, best known for his roles on "Saturday Night Live" and "30 Rock," suffered several injuries, including broken ribs, a broken nose, a broken leg and a broken femur. A spokesperson for the family reports he underwent surgery on his leg on Sunday and is recovering.
For the full details, head over to Yahoo News.
TIML staff would like to send out our prayers to the victims of this tragic accident and their families. We wish Mr. Morgan a speedy recovery.