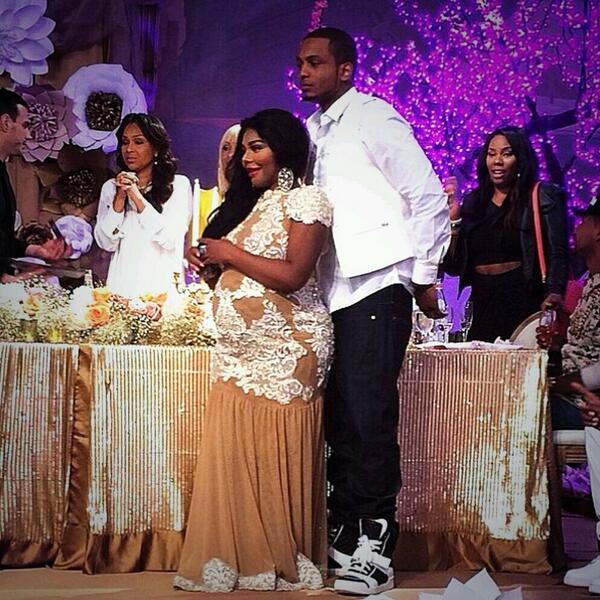 2014 seems to be treating Lil Kim well. While her career remains on the rebound, the Queen Bee has much to celebrate with the impending birth of her first child, a daughter. This past weekend, Lil Kim celebrated her daughter's coming with a royal themed shower as only the Queen Bee herself can.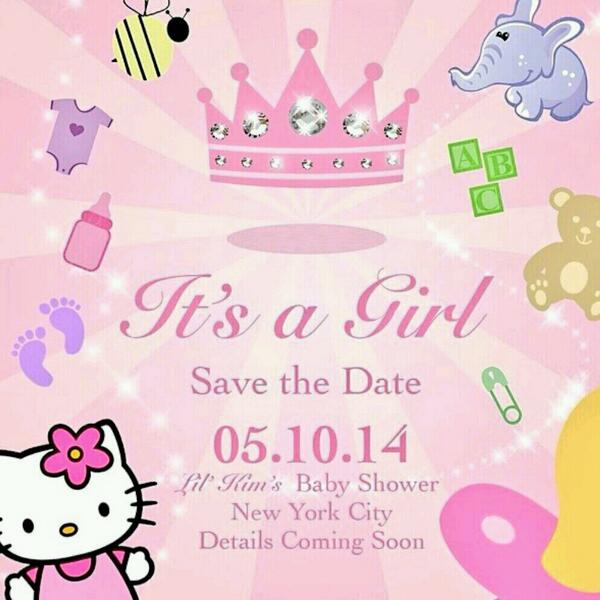 Kim, born Kimberly Jones, 39 surprised everyone with the announcement of her first child back in February, setting the blogs abuzz following the impending birth of a daughter. Kim pulled out all the stops for the arrival of her 'Lil Bee' and gave her celebrity guests the royal treatment.
Guests walked a pink and blue carpet and posed for pictures as trumpeters announced their arrival. Kim's vision was brought to life by super fab celebrity event planner David Tuttera, famously known for his hit show on WeTv, My Fair Wedding with David Tuttera. And Kim showed up in style, dressed in a nude-colored gown with delicate white lace embellishments and capped sleeves that fit snugly down past her hips and flowed out at the bottom.
The parents-to-be put on quite a show as they made their arrival for the cameras at the Broad Street Ballroom on Saturday. Kim was greeted by Mr. Papers, NY based rapper and identified father of Kim's child, with a bouquet of red roses upon her arrival, while Kim greeted him with a tongue-filled kiss in front of everyone.
For the full scoop and a glimpse of Kim's celeb filled guest list, head over to the Daily Mail.
Urbanites, what do you think of Kim's announcement and baby shower celebration? What are your thoughts on the Queen Bee's new role as 'mommy'? Share your thoughts in the comments section below.